Domashny Ochag in November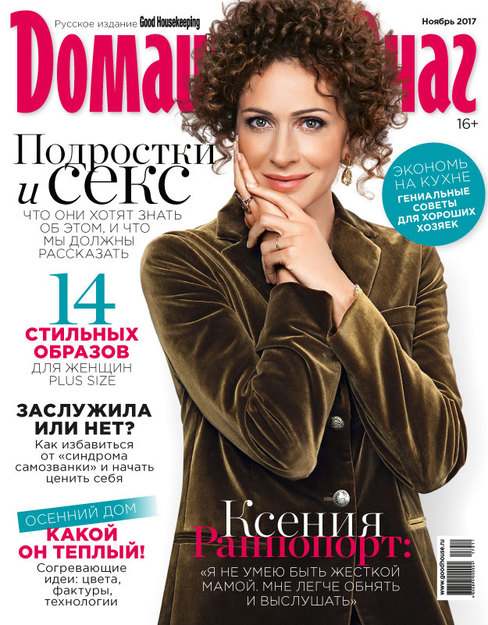 The November issue of Domashny Ochag magazine features actress Ksenia Rappoport, who talks about her roles, butterfly children, and the meaning of hugs in an interview entitled "I Don't Know How to Be a Tough Mom."
Elsewhere, teenagers and sex – what do they want to know and what should we tell them? Journalist Tatiana Nikonova explains why you should give your kids a sex education even if they learn it in school, and how to talk about it in the family. In the article "Can Dad Do It?" psychologist Olga Novikova teaches the right way to ask your husband to help take care of the kids, and explains if it is necessary.
And, in a Domashny Ochag exclusive, renowned pediatrician and TV personality Yevgeny Komorovsky explains how to treat ARVI in children and how to cheat a genetic predisposition.
Also in this issue:
14 stylish plus-size looks;
New warm interiors;
20 everyday dinners.
An advertising campaign supports the release of the November issue with spots on the Romantika and Hit FM radio stations, the TLC, WFC, and TNT TV channels, and on media walls in the Yerevan Plaza, Mozhaisky, and Leningradsky shopping centers.
The magazine went on sale October 17.