Robb Report Salon Holds Gastronomic Evening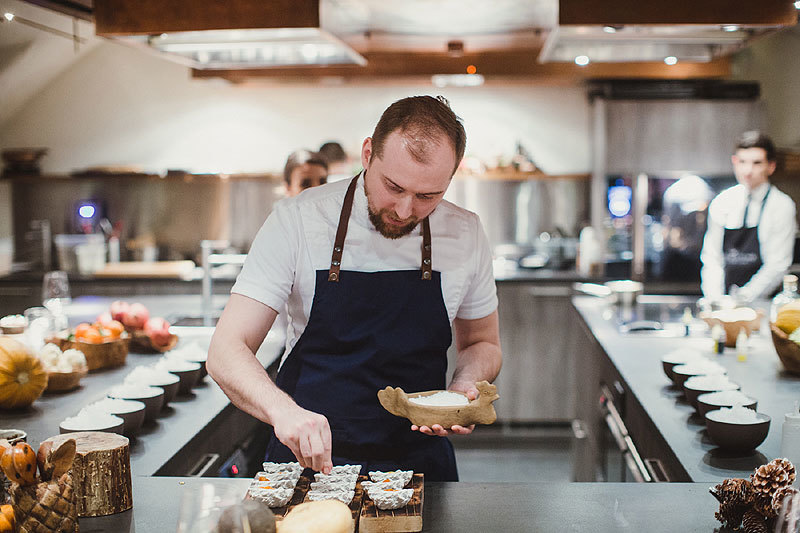 As part of the Robb Report Salon – Eat & Talk project, the magazine held a gastronomic evening on December 6. For the event, the magazine's partners gathered at the Chef's Table restaurant, where they heard about the publication's plans and scheduled events for 2018.
Guests enjoyed winter dishes developed by restaurant chef Vladimir Mukhin. Another chef from Chef's Table, Likarion Solntsev, prepared the dishes while telling thrilling stories of how the dishes were created.