Domashny Ochag Selected Best Anti-Aging Cosmetics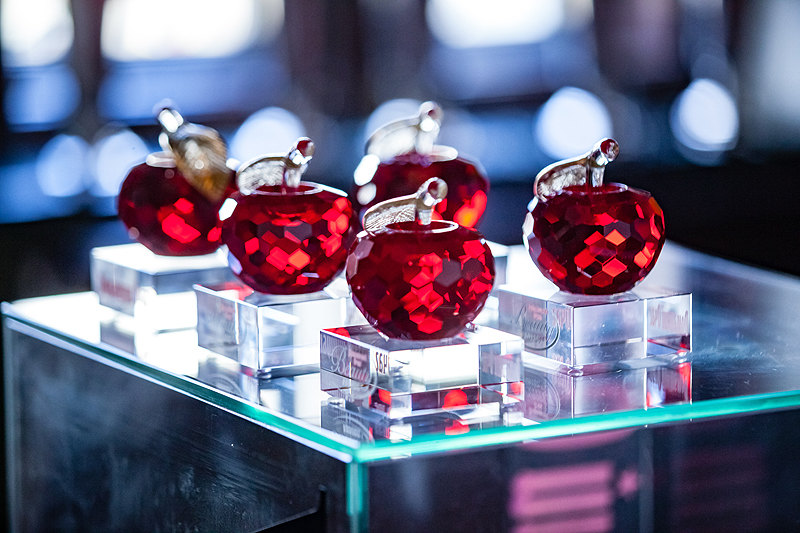 Domashny Ochag magazine presented its seventh annual awards for facial and body care cosmetics. The Domashny Ochag Beauty Awards were held at the historic Smirnov Mansion on Tverskoy Boulevard in Moscow on April 11.

The awards included recognition for the best anti-aging products. More than 100 cosmetic products underwent close scrutiny by the following jury members: Russian Perfumery and Cosmetics Association Chairman of the Board Tatiana Puchkova, singer Varvara, TV host Zhanna Badoyeva, actress Ekaterina Arkharova, beauty expert Yana Laputina, as well as the magazine's editors and readers. Representatives of the winning products received the traditional prizes – apples and complimentary bouquets by the Lid's Event House.

The special guests of the awards ceremony were singer Polina Gagarina and writer Alexander Tsytskin, who discussed the subject "Eternal youth – modern conceptions of aging" with Domashny Ochag Editor-in-Chief Natalia Rodikova. The star-studded public talk was broadcast live on the OK.ru social network. Approximately 900,000 people viewed the broadcast.

The professional catering service Viadelle Rose provided refreshments for the guests. An Eleganzza company stylist also conducted a workshop on creative ways to tie shawls.

The list of prize-winning cosmetics products was published in the April issue of Domashny Ochag magazine and on the site Goodhouse.ru.