Cosmopolitan Shopping Releases Summer Issue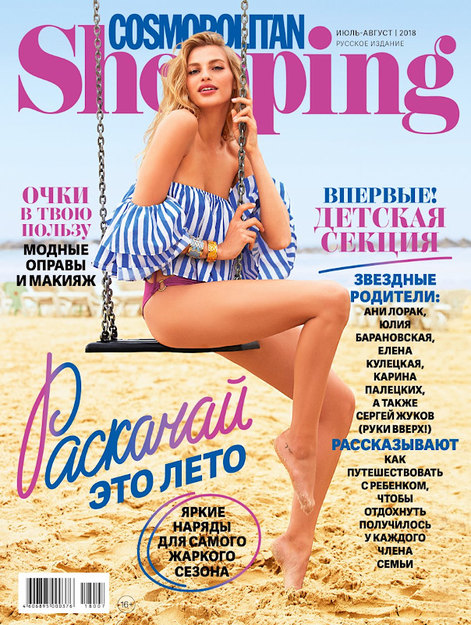 This summer for the first time, Cosmopolitan Shopping presents a large children's section with the most fashionable and practical children's clothing. Readers will also learn how to travel with a child so that every member of the family gets to really relax, and how the parents of celebrity children cope with their offspring.

Also in this issue:

Rock this summer: striking outfits for the most fashionable season.
Points in your favor: fashionable eyeglasses as part of your makeup.
Shopping with the stars: TV host Yulia Baranovskaya.
Man of the month: actor Pyotr Romanov.
Real girl: one reader's complete makeover.
Vacation hair care.
Budget: the best purchases for under 8,000 rubles.
Common myths about summer self-care.

The issue is already on sale.