Domashny Ochag in August: The Best in Russia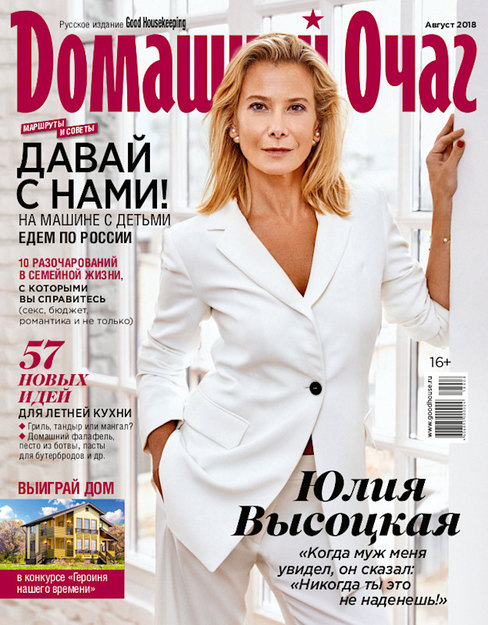 The August issue of Domashny Ochag magazine focuses on the best in Russia. This month's cover girl, actress and TV host Yulia Vysotskaya, gives an interview in which she talks about style, her love for intelligent men, and ciabatta with oil.
Family road trip: readers share their experiences traveling with children through the most beautiful locales in Russia. Editors and experts explain what to pack, how to occupy the children during the drive, and how to really relax during vacation. Travelers will also find 25 tips on how to prevent unpleasant health problems and prepare for any surprises that might arise. A gastronomic map of Russia makes it easy to design "delicious" trips through Russia's regions.
Editors also review the best of Russia's affordable cosmetics brands, products that will give their Western counterparts a run for their money.
Also in this issue:
New makeup products, care products, and perfumes;
The latest striped fabric looks for vacation;
The whole truth about deodorants and antiperspirants;
Why you should visit a gynecologist after your vacation;
Equipping your summer kitchen.
The issue went on sale July 10.