Robb Report Russia in February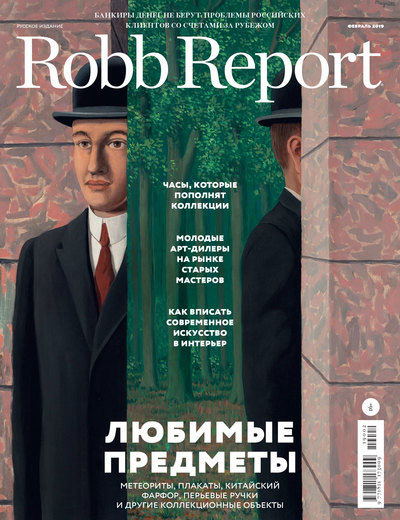 The main theme of Robb Report Russia in February is collecting. The magazine presents five museum-quality private collections in Moscow and an assembly of fountain pens devoted to great individuals; describes fashion based on rocks from Mars and recalls the meteorite that fell near Chelyabinsk; gets acquainted with the new generation of art dealers working in the old masters market, and publishes photographs of interiors of modern art collectors in New York.
Also in this issue:
A test drive of the Third-Generation Bentley Continental GT;
limited series watches;
issues concerning Russian's overseas bank accounts;
six Maldives resorts for every taste;
chefs in love and much more.
The issue is already on sale.