Another Dimension of Cosmopolitan Shopping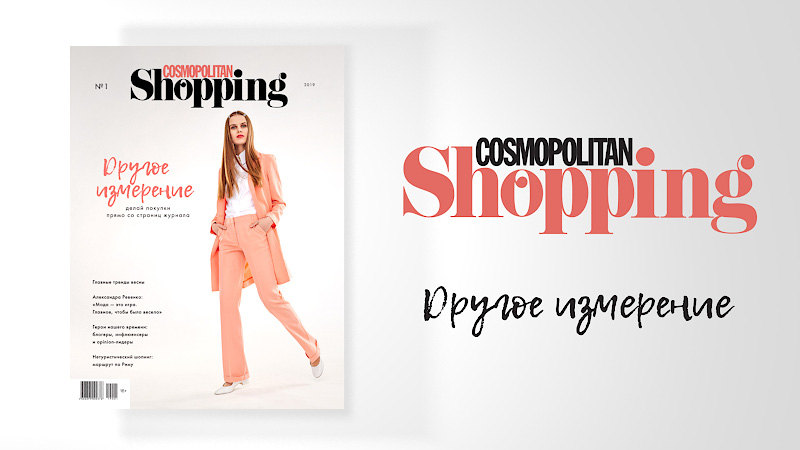 Cosmopolitan Shopping is the first publication in the media market to implement the revolutionary Shoppable Content O2O (offline-to-offline) model. In addition to comprehensive information about everything related to fashion and current trends, the updated magazine offers its readers a 24/7 online shopping experience. Cosmopolitan Shopping is your personal stylist, telling and showing you where and what you need to buy and how to wear it.

The magazine's fashion shoots no longer produce just beautiful and inspiring pictures: now readers can instantly purchase whatever items they like, including everything they need to make a new look. Special QR codes on the magazine's pages link to the sites of online stores. In particular, readers can go to the CosmoShop marketplace on the Cosmo.ru site where they will find more than 600 stores and receive up to 30% cash back, discounts and gift certificates.

The QR codes also serve as gateways to additional content and services: reviews of new clothing collections, online stores, the social network pages of famous bloggers, backstage looks at fashion shoots, extended versions of interviews, a shopping guide and much more.

Not only the concept, but also the format has changed: the magazine is now larger and profiles new people. The updated Cosmopolitan Shopping shows readers the world of fashion and trends from all sides with the help of a variety of experts and the most outstanding and interesting influencers.

The print version is supplemented by the @cosmoshopping Instagram account where the magazine publishes additional photos and videos, inspiring readers even more to go shopping.

Click here to see a video presentation of the new format.