Cosmopolitan Shopping in May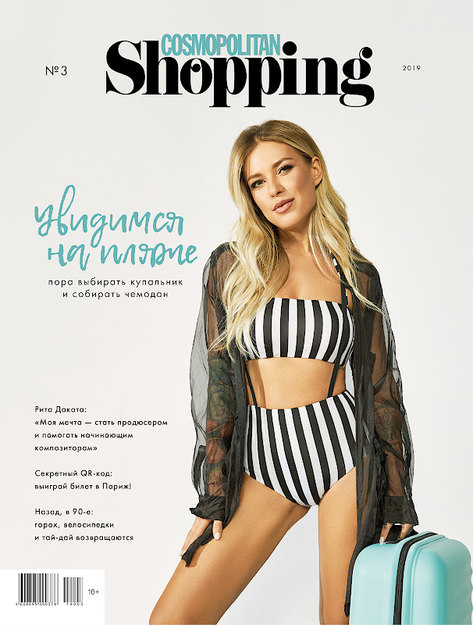 The May issue of Cosmopolitan Shopping is devoted to summer travel. It features singer Rita Dakota, who talks about her first trip abroad and her plans to open a production center.
Readers will also find a surprise—a drawing for tickets to Paris. To participate, just find the hidden QR code and scan it at the designated date and time. Find complete details in the latest issue of the magazine.
Also in this issue:
Trends: tie dye, coral color, peas, little bicycles and lace.
An overview of swimwear.
A visit to the H&M team.
Workshop: blogger Katya Gesse creates four different looks using linen jackets.
Beauty guide to summer care: life hacks for putting on makeup quickly and SOS facial care products.
Readers will also find Cosmo-sale discount coupons inside.
The issue is already on sale.