Anniversary Issue of Cosmopolitan Shopping: Virtual Model on AR Covers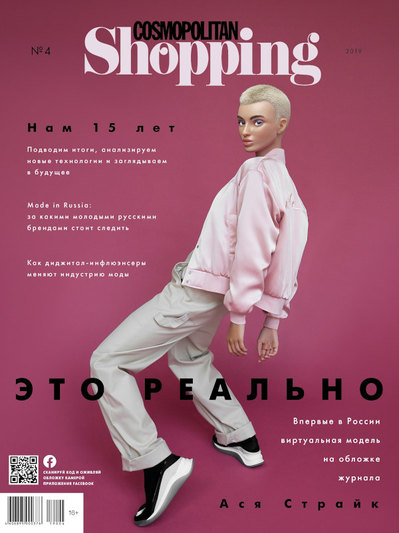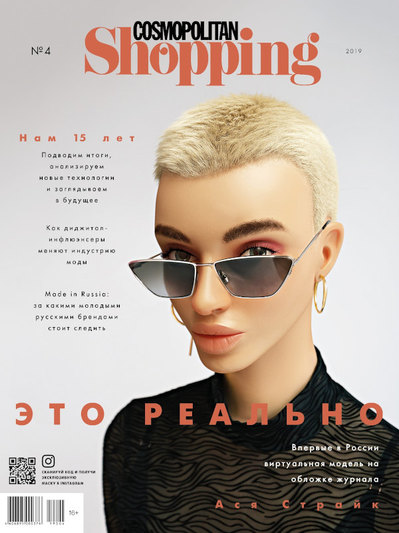 In its anniversary issue, Cosmopolitan Shopping predicts the future of media and fashion and the virtual model Asya Strike appears on two covers with augmented reality (AR),
Cosmopolitan Shopping has turned 15: in its anniversary year, the brand radically updated its concept by implementing the revolutionary new Shoppable Content O2O (offline-to-online) business model. Now the magazine offers readers not only exhaustive information on fashion and the latest trends, but also online shopping 24/7 with the help of QR codes on the pages that lead readers to the Cosmo Shop marketplace on the Cosmo.ru site.
The current issue continues this trend of combining media with high-tech, becoming the first print magazine in Russia to release an issue with two AR-enabled covers and sporting a virtual model. Asya Strike is a digital influencer and one of the first ambassadors of Russia's cyber reality. By scanning the QR code on the cover, readers can bring her image to life and download a mask that was created especially for Instagram.
The anniversary issue of Cosmopolitan Shopping looks back at how the fashion world has changed over the past 15 years, peers into the future of the industry, examines how new technologies influence fashion, and predicts which young Russian designers are worth following.
The issue went on sale August 27.